Private Market Investing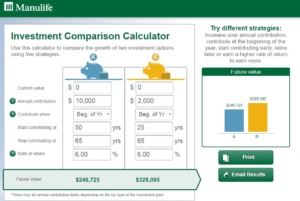 Private market investing, or exempt market investing, offers investors an opportunity to diversify their investment portfolios into assets not offered in traditional institutions. Private investments can include asset-backed securities, debt offerings and equity in private companies such as real estate and land holdings.
Organizations that require funding are not publicly traded but still need investors to achieve the vision for their projects. They approach dealers to help them develop their offering and attract investors.
Many Canadian pension plans diversify into non-market correlated assets by investing in private opportunities. These funds are well on their way to achieving the required rate of return for their beneficiaries. Dealers offer investment products that allow financial advisors to provide private investment opportunities to help clients increase diversification in their portfolios.
Janea Dieno is a licensed registered Dealing Representative of Raintree Financial Solutions in an Exempt Market Dealership that offers investment opportunities in private companies in Real Estate, Private Equities, and many other asset classes. Many of these investments offered through Raintree Financial Solutions are also eligible for RRSPs, TFSAs and other Registered fund types.  As a Dealing Representative with Raintree Financial Solutions, Janea Dieno is dedicated to helping investors build their wealth responsibly through a variety of alternative investment opportunities. For more information, please visit www.raintreefs.com.
More information on:
Retirement & Savings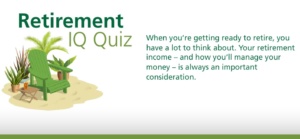 Your retirement savings and income should never be based on guesswork! Keep your retirement goals in perspective so your post-career years have every need met.
Income Analysis – Determine how much you'll need to retire and where the funds will come from while minimizing tax impact.
Early Retirement Options – Are you positioned to enjoy an early retirement? Let's review your options so you don't miss out on this opportunity.
Education Plans
Keep your loved ones from lacking proper education funding when the time comes. Employ an education planning process that opens doors for the best post-secondary options.
Safe Savings – Don't just tuck your funds away into any old account. Secure them in a Registered Education Savings Plan you know will be there when you need them most.
Government Grants – Are you or your loved ones qualified for the government grants available? Let me find out for you!
Investments
Your investments should create consistent returns while adjusting to market and industry fluctuations with ease. Don't get stuck with under-performing accounts!
Healthy Portfolio – Not all investments are created equal. Choose the ones that are most suited to your lifestyle and risk tolerance dispersed through fixed income, segregated funds, and alternative investments.
Ongoing Review – I keep a keen eye on your investments to ensure they're performing optimally and rebalance them whenever needed.
What plan is right for you? – RRSPs, TFSAs, or open non-registered accounts should all play a part in your financial plan.