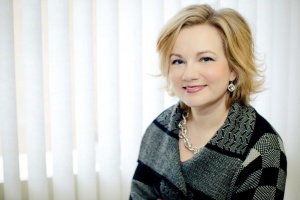 My Approach to Your Financial Plan
In every financial planning situation, I take the time to gain a deep understanding of your specific situation and determine the best way to achieve your top-priority goals. In general, I favor conservative investments that provide a guaranteed, safe return, mingled with higher growth accounts. But is this the best approach for you? Contact me to discover the details of your financial plan.
---
Providing a Personal Touch
You deserve a financial planner who's accessible and keeps you informed on plan progress every step of the way. To that end, I serve all my clients by providing:
Monthly e-newsletters
Biannual phone call reports
Scheduled face-to-face meetings
Direct responses within 24 hours
If you ever have any questions or concerns, I and my staff are just a phone call or email away!
About Janea Dieno
Certified Financial Planner, Private Wealth Advisor
"I listen to what you want for your future, then together we create a plan to help get you there."
Janea Dieno, CFP, BComm – Janea has been in the financial services industry for 10 years; she takes much pride in the fact that she assists her clients to plan and achieve for their "work optional lifestyle" and manage their personal risk. Janea provides a written financial plan to each client. Janea is an independent advisor and a principal of Brightrock Financial, founded in 2016. Janea has been a private wealth advisor since 2012 and is associated with Raintree Financial Solutions Inc. Janea has experienced many industry changes and continues to evolve with those changes; she believes in relationship building and believes that this enables her to understand her clients personal needs as their own life changes and challenges occur.
Janea completed her Bachelor of Commerce degree from the University of Saskatchewan in marketing and finance in 2001. Janea acquired her Life & Accident Insurance License in 2008; completed the mutual funds course in 2008 and successfully completed the "Certified Financial Planners" designation in 2011. She is a member of the Insurance Industry Association "Advocis". Janea attends regular meetings, conferences and seminars to keep her current with the ever changing financial climate, industry regulations and to continue her education efforts. Janea assist's her clients with their Life Insurance Planning, Retirement Planning, Critical Needs Planning, Long Term Care Planning, Investments and Taxation Strategies.
Janea grew up in Saskatoon, and she has traveled extensively through Europe, Middle East, Southeast Asia, and Asia. An avid community supporter of READ Saskatoon, Janea was presented their Honorary Supporter Award at National Philanthropy Day in December 2014. Janea has been nominated for the Young Athena award from Business Professional Women's Club of Saskatoon and was nominated for the 2012 YWCA Women of Distinction Award for Community Support. In 2016 Janea was the award recipient of the Business Leadership in Literacy Award presented by Saskatchewan Literacy Awards of Merit for her support of literacy programs in the community.Janea enjoys baking, reading, golfing and curling. Janea, with her husband and two children, enjoy spending time at the lake in the summer and playing in the snow in the winter.
About Brightrock Financial
Brightrock Financial provides independent financial advice from Certified Financial Planners, Janea Dieno and Sean Morton, based out of Saskatoon, Saskatchewan. Our goal is to create long-term trust-based relationships to provide high-quality service in the areas of financial planning, insurance and investments to our clients.  Sean and Janea continue to offer separate practices. Your insurance and investment accounts are held with separate insurance and investment companies as stated on your statements.
At Brightrock Financial, we are committed to helping you feel comfortable with and educated about your personal finances so you can achieve the work-life balance that is right for you. In every financial planning situation, we take the time to gain a thorough understanding of your particular circumstances and determine the best way to achieve your goals.
About Raintree Financial Solutions Inc.
Janea Dieno is a  Private Wealth Advisor with Raintree Financial Solutions Inc. Raintree works with a team of dedicated financial advisors who help enable, empower and educate our clients to make strategic decision about which investments are right for their portfolios.
As a Private Wealth Advisor, I have made the decision to join Raintree in pursuit of bringing my clients a platform that is truly different than what you find at ordinary faceless financial institutions.